Inspection of scuba diving cylinders and tanks is required and needs to be done by an approved IDEST Test centre. Our inspection and testing is carried out in accordance with EN1968 for steel cylinders and EN1808 for aluminium cylinders.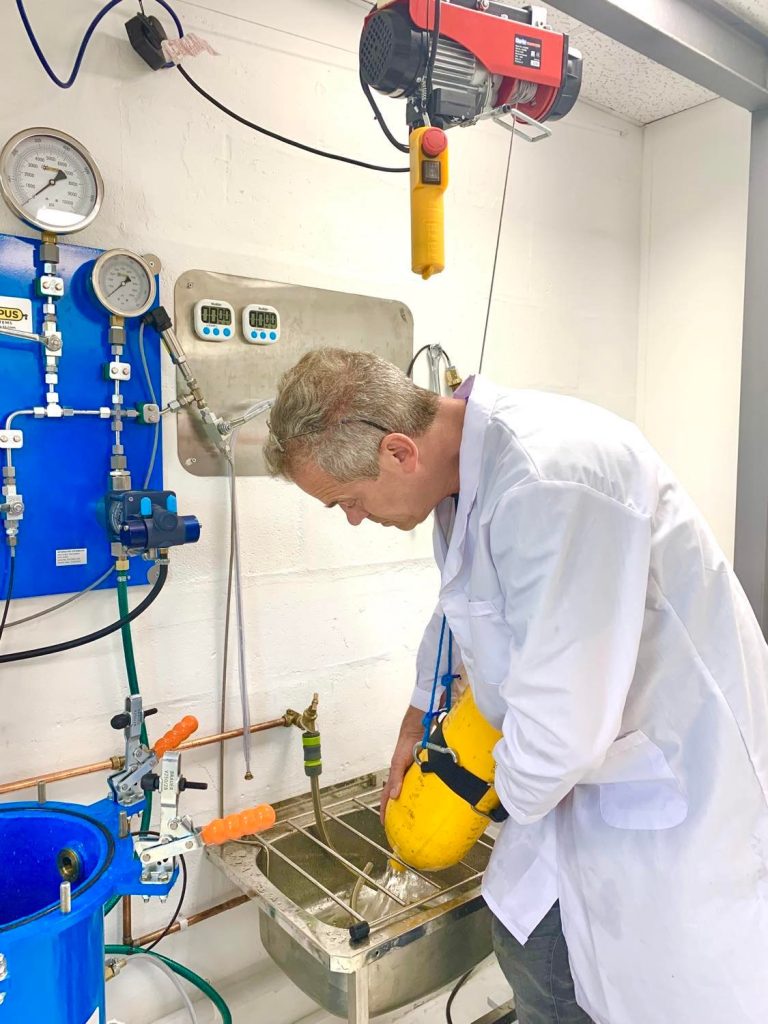 Hydrostatic Testing  includes visual and Valve Service (Every 5 Years)
Dive cylinders are required to be hydrostatically tested every five years unless something happens to the tank that would warrant testing sooner. This would be something that can affect the structural integrity of the tank, such as being dropped from a height, exposure to heat, or painting with inappropriate substances.
The cylinder is stamped with our unique IDEST A5 centre stamp, including whether it has been visually or hydro-statically serviced. It will receive a blue sticker to show when it is next due for a service.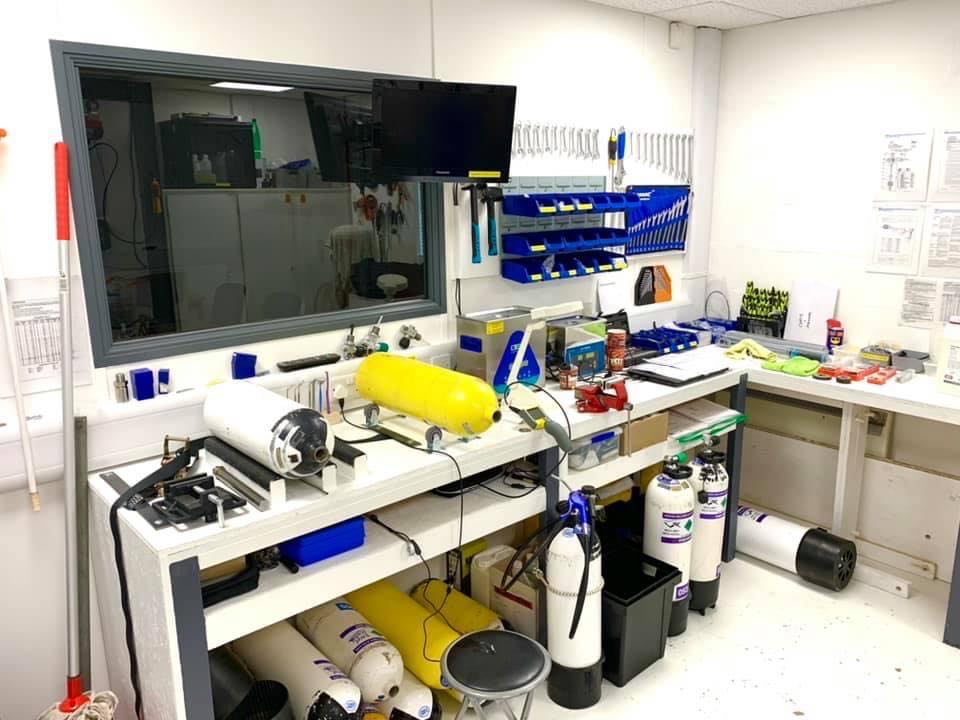 Visual Inspection includes Valve Service (Every 2½ Years)
The cylinder is checked inside and out for signs of corrosion and damage. Threads and seals are assessed for damage. We also test, clean and service the valve.
The cylinder then gets a green sticker to show when it is next due for a service.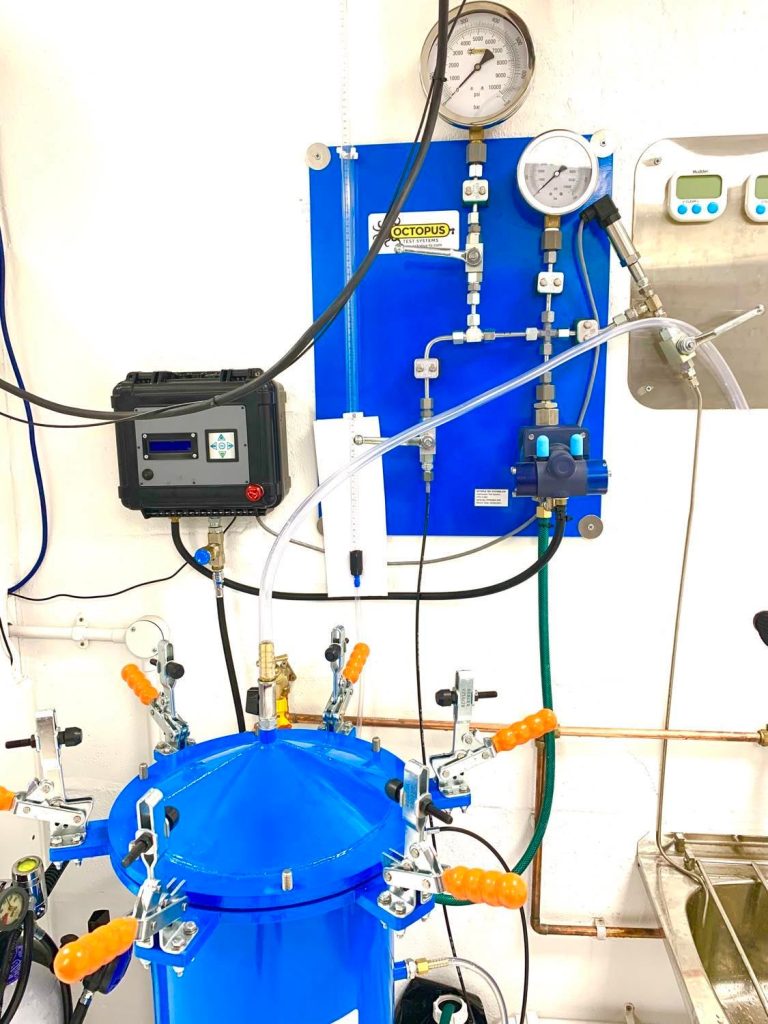 O2 Clean and Service includes Valve Service (Every 15 Months)
If the cylinder is to be used for nitrox/enriched air, it is essential for the safety of the cylinder user and the person filling the cylinder, that the cylinder should be O2 cleaned and filled only with clean air. Cylinder and valve are stripped and cleaned using specialist cleaning fluid. O2 specific seals and O-rings are fitted.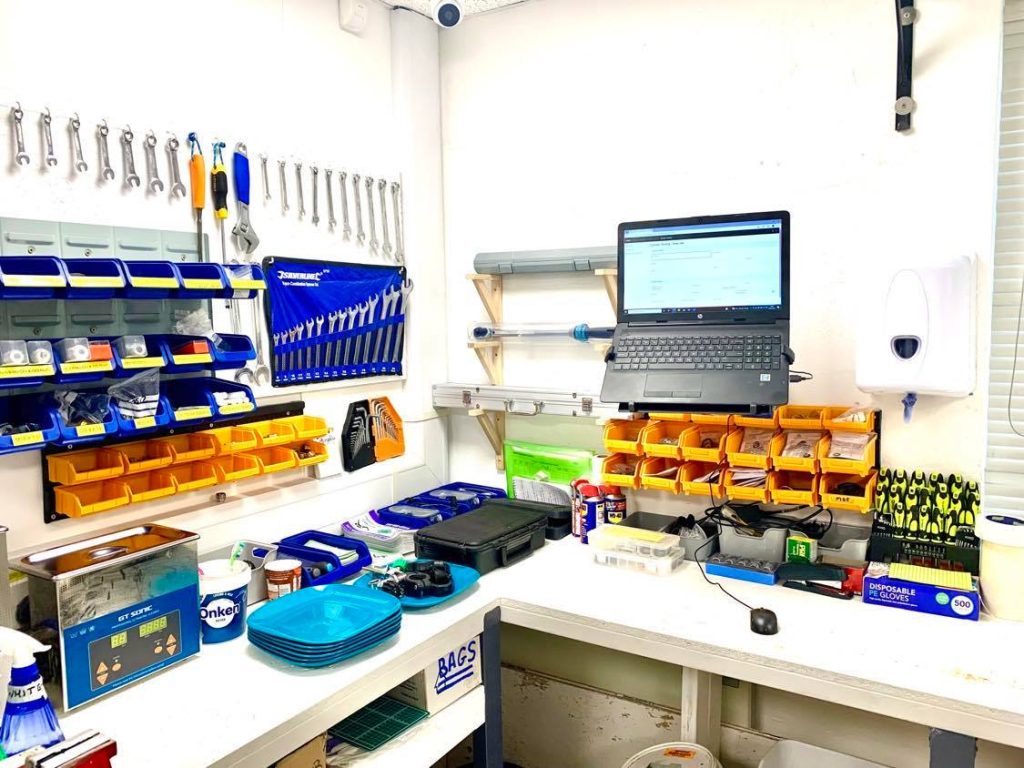 We offer several testing options
Drop-off your cylinder at our Studley venue – our turn-around time is usually around 3 to 4 days.
Express service – call us if you need a quick turn-around, usually within 2 days.
Cost
Testing from £35.00